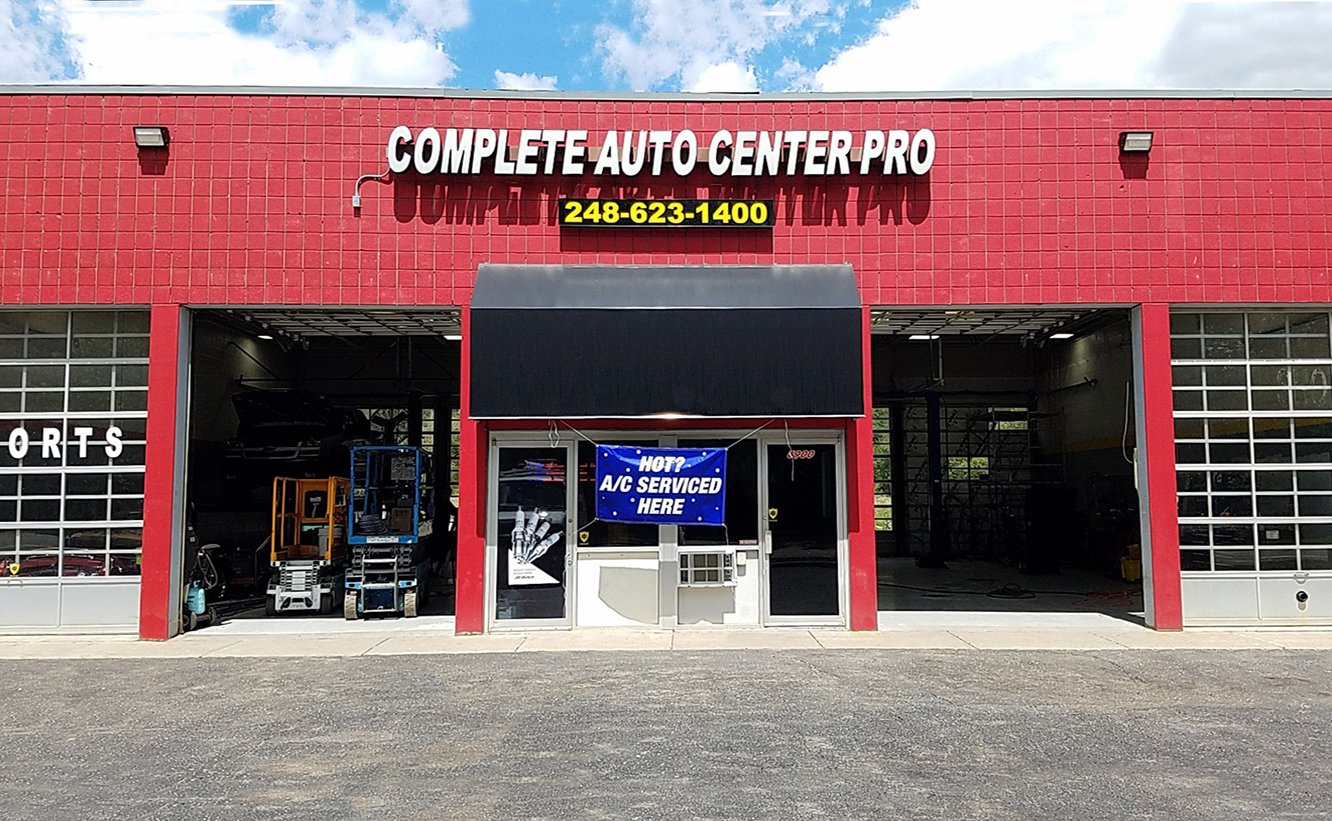 Family Owned & Operated
FREE Towing with Major Repairs
We Test - Not Guess!
FREE Shuttle Service See Store for Details
Fast, Friendly Service
Welcome to Complete Auto Center Pro
At Complete Auto Center Pro in Waterford, customers count on us to provide an extensive variety of auto repair services...and we deliver! Our certified mechanics are the most experienced that Waterford has to offer and their automotive expertise is rivaled only by the dedicated service they provide to each and every one of our valued customers.
Complete Auto Center Pro does it all! Auto repair, brakes, transmission, tires, exhaust, air conditioning, electrical, suspension, radiators, engines, fuel systems and much, much more....you name it, we fix it!
Unsure about the price? Use our simple Request Quote feature! Just take a few seconds to fill out a basic form with your contact information and the auto repair services you desire and we'll do the rest! Within 24 hours of your request, expect to hear back from us with an auto repair estimate.
While on our website, don't forget to jump on our great specials! Every day you can count on finding auto repair specials on our home page, and our eSpecial program provides even more savings! It takes just seconds to sign up, and every month we will email you exclusive coupons!
248-623-1400 

Call today to schedule an appointment

Read more
See what our customers are saying
Highly recommended place to get your vehicle repaired. Fast, friendly and exceptional service with great prices. I've been just about everywhere and haven't found a better place. Go see Louie the owner!

Debra Pillow

May 06, 2022 – Waterford , MI
Spoke with Lou over the phone and in person regarding issues with my 2011 Cadillac SRX. In less than 5 hours they tested my car, diagnosed the problem, and had it fixed. I picked it up the same day I dropped off. Super friendly...

Callan Krupansky

Apr 26, 2022 – West Bloomfield , MI
Everyone was really nice!

Jenai W

Jan 10, 2022 – WATERFORD , MI
By far the best experience I've ever had with auto repair. Lou is professional, honest and cares about his customers. Words don't do justice at the amazing level of service and value-I cannot recommend Complete Auto Center Pr...

Brian J

Dec 07, 2021 – Ortonville, MI
What great customer service! Louie went out of his way to help me the other morning, when my truck broke down on the side of the road. He stopped, introduced himself and jumped in with no expectations other than wanting to hel...

Cary E

Nov 09, 2021 – Walled Lake, MI
Awesome customer service. Im so happy I found Complete Auto Center Pro. Louie Dallo was very professional & fixed my Truck in a timely fashion, as well as for a very reasonable price. Dont hesitate to come to a respectable repa...

Cicely Kaiser

Sep 11, 2021 – Waterford Twp, MI
My 2006 Cadillac would not start. It has a fairly new battery, could have been starter or ignition switch issue - but the team identified only a battery cable issue. I was impressed with speed and honesty of resolving my issue.

Dean B

Aug 31, 2021 – Waterford, MI
This place is amazing! Great staff who actually does great work at reasonable prices

Devon Johnson

Jul 01, 2021 – Waterford , MI
Wow!! Dropped my car off a little after 8 AM and was back home before 3PM. The service was excellent. Super kind, friendly, and honest. Will come back when I need to. Will recommend to friends/family!

Callan Krupansky

Jun 14, 2021 – West Bloomfield , MI
This place is truly the best car service place in the Detroit metro area. They are very kind and honest. Its hard taking my car to places due to me being a female and people trying to lie to me to make me spend more money. This...

Cheyenne Rodriguez

Dec 28, 2020 – Waterford, MI
Previous
Next
Leave a review
Read more